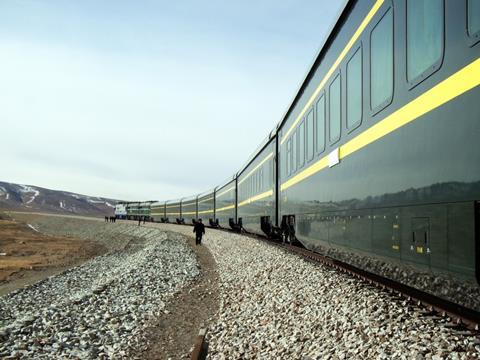 CHINA: Qinghai–Tibet Railway Co has awarded Alstom and Casco a €15m contract to upgrade signalling systems and increase capacity on the 1 145 km Golmud – Lhasa route by the end of August 2018.
Alstom said the Incremental Train Control System contract announced on July 19 was its first since it took over GE's signalling business and ITCS product line in November 2015. GE had supplied the signalling for the Golmud – Lhasa line which opened in 2006. The Casco joint venture of Alstom and China Railway Signal & Communication Corp is to provide new centralised train control and signal monitoring systems.
'This contract is a breakthrough for Alstom after the successful integration of GE Signalling', said Ling Fang, Alstom's Managing Director of China & East Asia. 'With an enhanced signalling portfolio addressing urban, regional and mainline, and through our strategic local partner Casco, we are China's preferred partner to support its railway projects'.
The Golmud – Lhasa route currently has 45 stations, although 13 more are expected to open this year; 18 stations are to be modernised or relocated by the end of 2017.