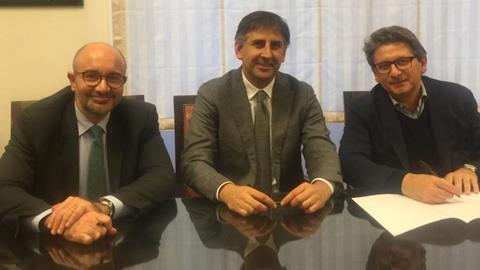 ITALY: The TriesteRailPort project to enhance rail facilities at the Port of Trieste is to be financed with a €39m loan signed by the European Investment Bank on December 20 as well as €6·5m from the EU's Connecting Europe Facility.
Trieste handles more than 10% of Italy's port traffic. The TriesteRailPort project will modernise the port's 70 km internal rail network, with the work including expansion of the main yard to handle multiple 750 m long trains.
President of the Port of Trieste Zeno D'Agostino said the signing of the financing agreements demonstrated the European importance of the port, which is making a 'substantial' investment in rail freight facilities.