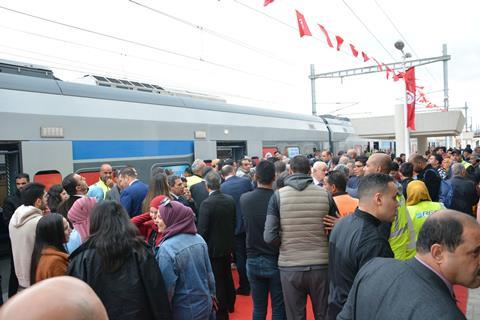 TUNISIA: The first section of Réseau Ferroviaire Rapide Line E in Tunis was formally opened by Minister of Transport Rabie Majidi on March 20, marking a long-awaited step for the nascent suburban railway project.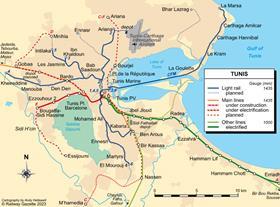 The initial 6·3 km section of the 1 435 mm gauge Line E links the main line station and light rail interchange at Place Barcelone in the city centre with Bouqatfa in the southwest, serving four intermediate stations. An extension to Essijoumi still under construction will add a further 6·6 km.
Trains are initially operating every 20 min from 05.00 to 19.30, providing 44 trips a day in each direction.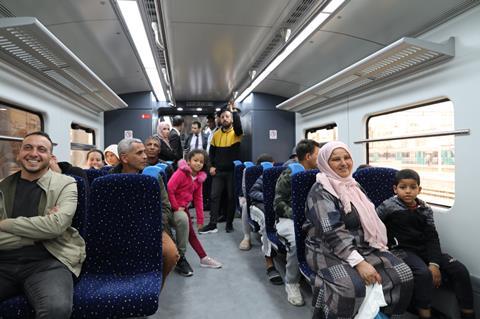 Slow development
The Tunis RFR network is eventually expected to comprise five lines with a total length of 85 km. Lines D and E are being built as new standard gauge routes, while lines A to C retain the metre gauge used for much of SNCFT's national network.
The 23 km Line A was launched in June 2012, incorporating the existing suburban railway from Place Barcelone to Borj Cedria to the southeast.
Work on the new alignments for lines D and E began in 2010, but the project has been heavily delayed. The opening of Line E was originally planned for 2019, but then postponed to December 2020 and later July 2021.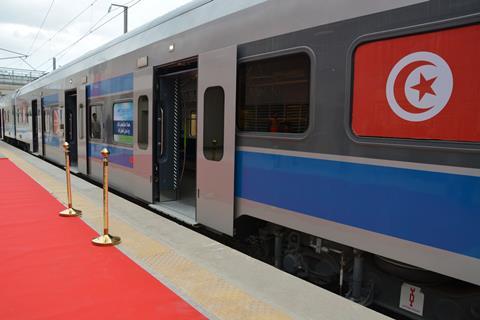 No date has yet been agreed for the opening of Line D, which is still under construction. The first 12·2 km section will link Place Barcelone with Gobaa, following the existing alignment of the national railway's standard gauge main line, while a planned extension to Mnihla would add another 7 km.
The overall budget for the initial sections of lines D and E is 1∙2bn dinars, of which the national government is contributing 40%. The rest is being funded through international backers including the EU's programme for investment in neighbouring countries, the African Development Bank, EIB and KfW.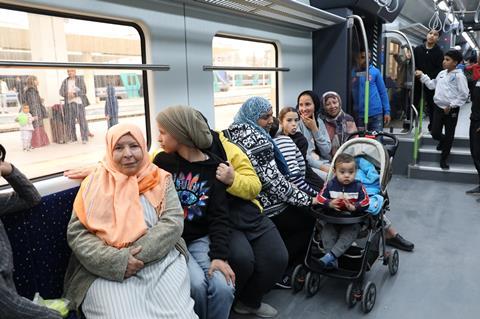 Hyundai Rotem is supplying 28 four-car EMUs to operate Lines D and E, under a €165m contract signed in 2016; the first sets were delivered at the end of 2019. Each 120 km/h unit is 107 m long. The manufacturer had earlier supplied a fleet of 19 four-car EMUs to operate Line A.