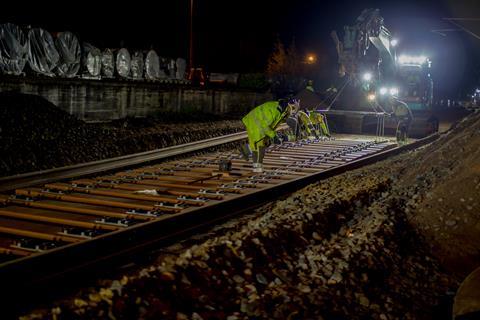 FINLAND: Transport infrastructure agency Väylä has started testing FFU synthetic sleepers from Sekisui on the 1 524 mm gauge national network, to assess their suitability for use in very low temperatures.
The agency has decided to test three types of sleeper. All are 2 600 mm long and 160 mm deep, with widths of 260, 300 and 350 mm. These have been installed in three sections of ballasted track, each around 150 m long, replacing conventional concrete designs.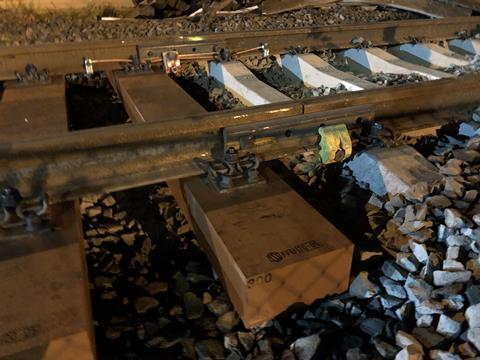 Installation began in September, ready for the start of the programme in November. The objective is to investigate the effect of the FFU sleepers of different widths on ground vibrations in the surrounding area, compared to a conventional track structure.
A second series of tests is due to be undertaken in the spring of 2021 to see how the synthetic sleepers are performing following an initial winter in traffic.
The live trials follow earlier laboratory testing by the Technical University of Tampere in February 2020, which looked at the performance of the FFU sleepers in low temperatures down to -65°C.