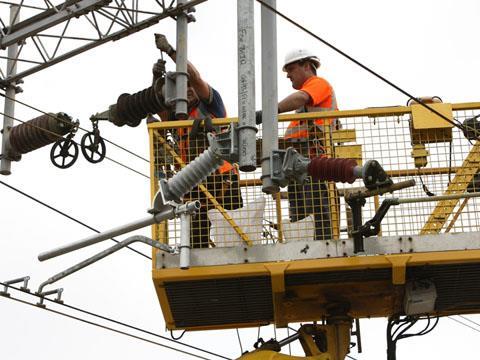 FRANCE: Infrastructure manager RFF has awarded a consortium led by Alstom Transport an €80m design-build contract to upgrade and electrify the 80 km line linking Valence on the Paris - Marseille main line with Moirans on the Lyon - Grenoble route.
Studies are now underway, and site work is due to begin in January 2013 for completion within nine months.
Civil works to be undertaken by Spie Batignolles TPCI, Nouvetra and Colas Rail will include clearing the Têche, Poliénas and Rochefort tunnels for 25 kV 50 Hz AC electrification.
A 3·5 km connection between the Valence - Moirans route and LGV Méditerranée is to be built near Valence-TGV station, enabling direct high speed services from Valence, Marseille and Montpellier to reach Grenoble and Chambéry.
Along with Colas Rail, Alstom will be responsible for electrification works including construction of a substation at Perrele, and says its share of the contract announced on December 20 is worth €20m. Project management will be undertaken by Setec Ferroviaire.