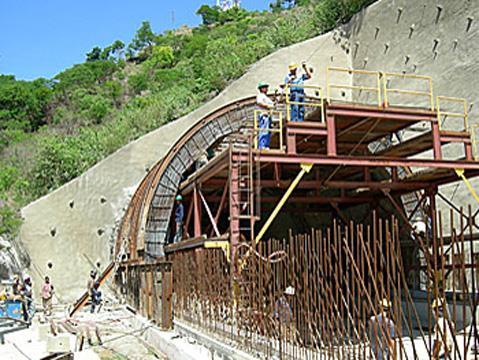 VENEZUELA: Instituto de Ferrocarriles del Estado has signed an €763m deal for the Italian consortium building the Puerto Cabello - La Encrucijada railway to add a further section of line to connect the harbour at Puerto Cabello with the city of Morón.
The consortium of Impregilo, Astaldi and Ghella has almost completed the 110 km La Encrucijada - Puerto Cabello line, which will run via Valencia to provide the city with access to the coast. This project includes 78 bridges, 15 tunnels totalling 28 km, seven stations, two freight terminals and two rolling stock depots.
The amendment announced on November 9 takes the total value of the contract to €3·3bn.
The consortium is also building the 201 km Chaguaramas - Cabruta line and rebuilding the 252 km San Juan de Los Morros - San Fernando de Apure route, under plans to support economic growth in central-southern Venezuela.
The contracts were awarded following an economic co-operation agreement signed by Italy and Venezuela in 2001 and ratified in May 2010.
On November 5 trial freight operations were launched on a 101 km rehabilitated section of the Centro Occidental Simón Bolívar railway between Acarigua and Barquisimeto.