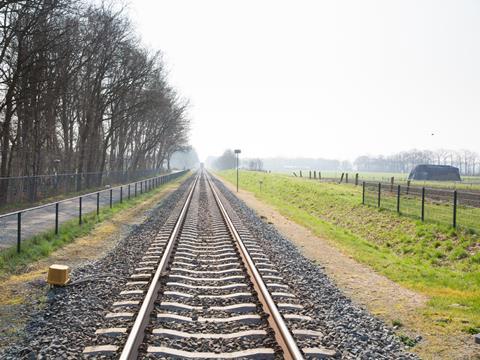 NETHERLANDS: Infrastructure manager ProRail and the province of Overijssel have awarded VolkerRail a contract to electrify the 40 km Zwolle – Wierden section of the 67 km Zwolle – Enschede route.
The 1·5 kV DC electrification will enable electric multiple-units to replace diesel in December 2017, when operations are scheduled to be transferred from national operator NS Reizigers to a new operator selected through a tendering process that is currently underway. The use of EMUs is expected to reduce rolling stock purchase, maintenance and fuel costs, as well as improving air quality and shortening journey times.
The electrification works will include the installation of around 900 masts and three power feed points, and raising a cycle bridge to provide additional clearance for the overhead equipment. There will be provision for any future double-tracking of the line.
Work is scheduled to start in October this year for completion in mid-2017. The aim is to undertake much of the work at night to minimise disruption to services, with buses replacing trains after 20.00 from summer 2016.