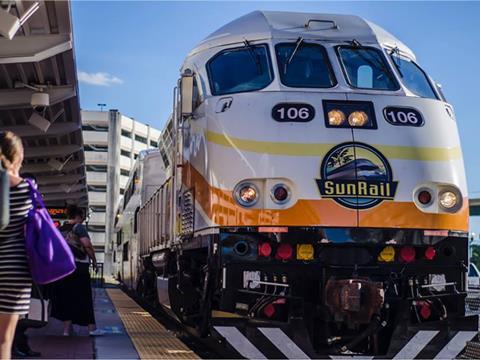 USA: Wabtec Corp has signed a $62m contract to design, install, test and commission Positive Train Control for the 100 km Central Florida Rail Corridor used by SunRail commuter services around Orlando.
Wabtec is to provide its Interoperable Electronic Train Management System equipment for 24 locomotives and driving cars, as well as a back-office server, lineside communications and signals, a dispatching system, staff training and system integration. Installation is expected to be completed by the end of 2018.
'Positive Train Control will allow us to increase safety for our customers, crews and the travelling public in general', said SunRail CEO Nicola Liquori when the contract was announced on February 12.