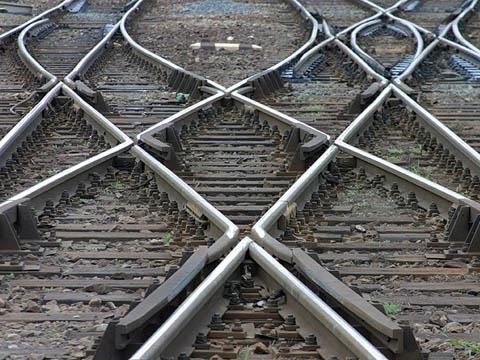 FRANCE: Infrastructure manager RFF and SNCF's engineering department are undertaking long-term performance trials with a DuPont non-woven geotexile intended to prevent ballast contamination and the growth of weeds in areas where tightening environmental regulations will soon restrict the use of herbicides.
The polypropylene filament fabric forms a barrier to vegetation while allowing water to drain.
The trial is underway on a section of the Moret-Veneux-les-Sablons - Lyon route. A multi-functional track machine lifts the track, removes old ballast and lays the geotextile. New ballast is then laid and the trackwork put back in place.
DuPont's Plantex Gold fabric is laid directly on the subsoil and covered with a 30 mm layer of sand; this is being used for weed control at a level crossing where 600 m sightlines must be free from vegetation.