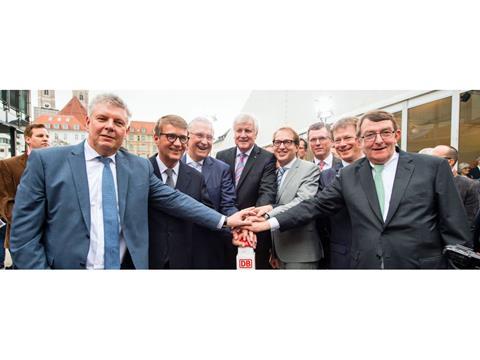 GERMANY: Work began on the second S-Bahn tunnel in München on April 5. Main excavations are due to begin next year.
The 11 km route through the city centre includes a 7 km tunnel parallel to the existing east-west tunnel, between Laim in the west and Leuchtenbergring in the east. These two stations are to be rebuilt. New underground platforms will be built at Hauptbahnhof and Ostbahnhof, with a new intermediate station at Marienhof.
In December the federal government, the Land of Bayern, the city of München and Deutsche Bahn agreed on financing for the project, with most of the €3·85bn cost to come from the federal and Land governments.
A second S-Bahn tunnel is needed to relieve pressure on the existing tunnel under the city centre. Opening could take place in 2025.