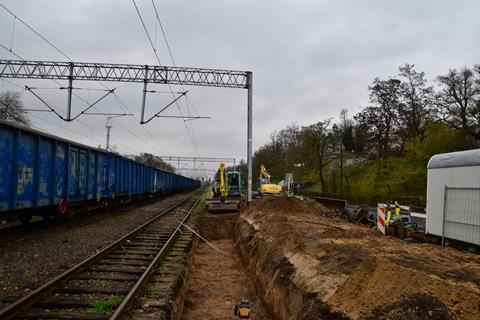 POLAND: Work has started on the Szczecińska Kolej Metropolitalna suburban upgrading project, beginning at Gryfino station, infrastructure manager PKP PLK announced on December 2.
To be completed in 2022, the project to increase local services around Szczecin includes infrastructure renewal and the construction of 10 new stations. In addition, 17 stations are to be modernised on four routes: three radiating from Szczecin Główny east to Stargard, south to Gryfino and north to Police, plus the branch running northeast from Szczecin Dąbie to Goleniów. The connecting link between Szczecin Główny and Turzyn is to be double-tracked.
A control centre for the suburban network is being built at Gocław, and 14 level crossings will be modernised to increase safety.