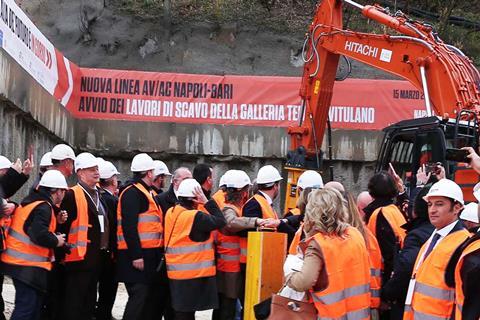 ITALY: Infrastructure manager Rete Ferroviaria Italiana has marked the start of boring work for a tunnel between Telese and Vitulano on the new Napoli – Bari alignment.
Minister of Infrastructure & Transport Matteo Salvini attended a ceremony on March 15 to mark the point at which all lots were under construction. He was joined by RFI Managing Director Vera Fiorani, the President of Campania Region Vincenzo De Luca, and Paolo Bernardini, President of Telese Scarl.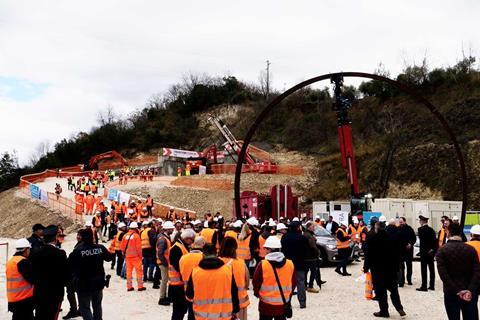 RFI has awarded the €470m contract for construction of the tunnel to the Telese Scarl consortium of Ghella, Itinera, Salcef and Coget Impianti.