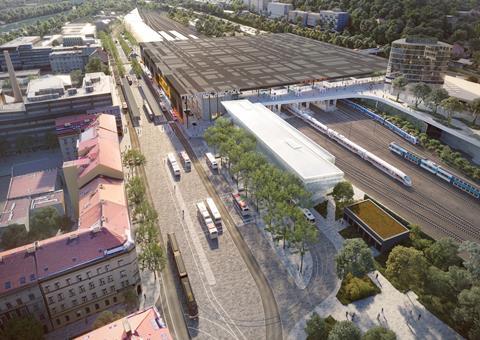 CZECH REPUBLIC: Infrastructure manager Správa Železnic has awarded Strabag Rail a KC60·8m contract for the first phase of rebuilding Praha's Smíchov station.
SŽ received planning approval in March for the reconstruction of one of the capital's busiest stations, and the contract was signed on May 2.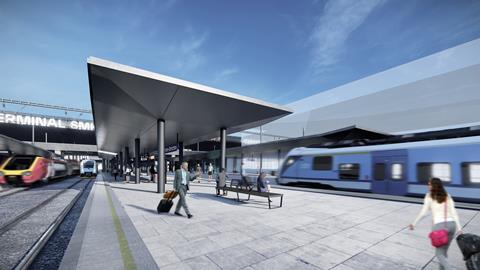 The project is divided into two phases, with construction on the first expected to start in September.
Phase one includes the demolition of the northern platform, which is solely served by trains on the Smíchov – Hostivice route, and dismantling a footbridge.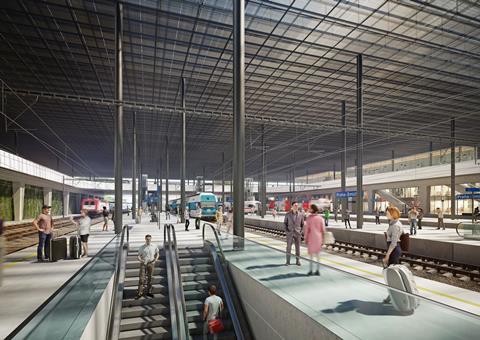 Tenders for the second stage are scheduled to be called in the next few months for work to begin in early 2024. It would include renewal of the track, overhead electrification and substations, as well as signalling renewals between the bridge over the River Vltava and the station's southern approaches.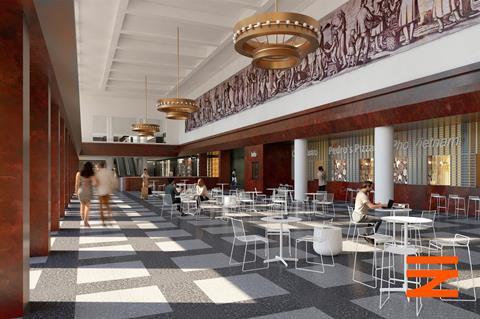 Platforms would be rebuilt to increase capacity and accessibility. The main hall dating from the 1950s is to be retained and augmented by a contemporary structure. A roof would be built over the platforms and an elevated bus terminal on top of that.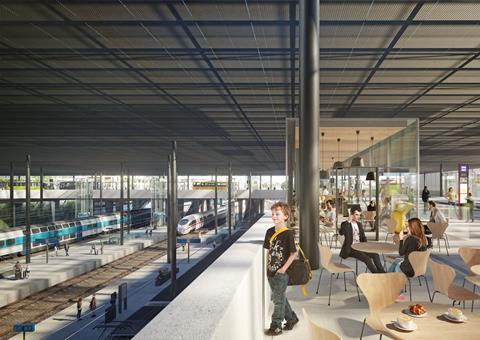 The existing northern platform would be replaced by a fourth platform that would be better aligned with the other three, and a subway extended to serve it.
While the works are in progress, a 100 m long temporary platform is to be built to host trains from Hostivice. A concourse above the tracks would also be built to replace the footbridge, linking the station facilities with the future elevated bus terminal and Radlická street.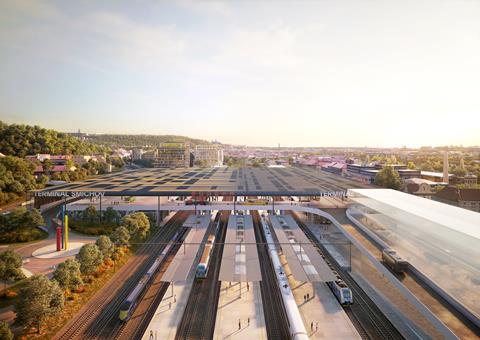 The current budget of the project is KC4·2bn, which will be co-financed from the European Union's Connecting Europe Facility. Completion is planned by the end of 2028.