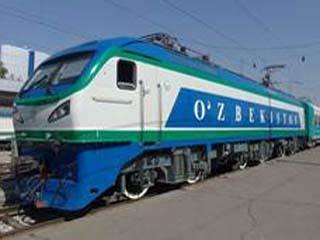 UZBEKISTAN: The World Bank approved a US$195m IBRD 25-year loan to fund the railway systems and technical assistance elements of the US$1664m Angren – Pap railway project on February 13.
The 124 km single-track electrified line including a 19·2 km tunnel beneath the 2 200 m Kamchik Pass is intended to provide a rail route linking the Fergana Valley and eastern Uzbekistan with the rest of the country without the need to transit Tajikistan.
According to the World Bank, the new line will provide a 'faster, cheaper, all-season and safer' alternative to the only road entirely within Uzbek territory, reducing transport costs while increasing capacity and reliability. National railway UTY predicts the line would carry 600 000 passengers and 4·6 million tonnes of freight during the first year of operation.
The project also forms part of the Central Asia Regional Economic Co-operation programme to develop six international transport corridors.
'The project aligns well with the World Bank Group twin goals of reducing poverty and enhancing shared prosperity,' said Junghun Cho, World Bank Country Manager. 'It will help reduce the income disparity between the Uzbek part of the Ferghana Valley and the rest of Uzbekistan. The project will raise employment and business opportunities by increasing the rate of economic growth in the Ferghana Valley. It will also facilitate diversification of the economy'.
Angren - Pap railway project costs
Estimated cost, US$m
Infrastructure
1 438·75
Electrification, signalling, maintenance and video surveillance systems
154*
Power supply systems
35*
Technical assistance to UTY (construction)
0·5*
Technical Assistance to UTY (logistics)
1·0*
Implementation Support
4·5*
Total
1633·75
*100% IBRD financing
Funding sources, US$ million
Domestic sources
1 088·75
China Exim Bank
350
World Bank
195
Total
1633·75