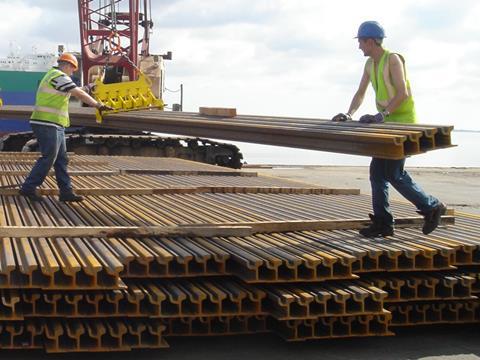 Australia: The South Australian government has approved an extension to Lendlease's Phase I contract for the electrification of Adelaide's 40 km Gawler Line to include the second phase from Salisbury to Gawler, due to be completed by the end of 2020 at a cost of A$462·5m.
PTA has awarded a joint venture of Huawai and UGL a A$136m contract to supply and maintain for five years a digital radio network covering 180 km of electrified routes around Perth.
ARTC has selected the INLink joint venture of BMD Constructions and Fulton Hogan as preferred bidder for reconstruction of the 106 km Parkes – Narromine line as part of the Inland Rail project (RG 11.17 p28). Major works are expected to begin later this year.
Brazil: The state of Ceará has awarded Sacyr Engineering & Infrastructure and Ferreira Guedes a 48-month contract to build Phase 1 of the 12·4 km East Line of the Fortaleza metro within a budget of R$1·47bn.
Canada: CN has awarded Vossloh's Customized Modules division a multi-year framework covering the supply of specialised track including turnouts.
Egypt: Kadmar Group's specialist heavy load logistics company EGL has won a contract to transport equipment for the construction of a 68 km electrified rail link from Cairo to the new administrative capital development to the east. The deliveries included locomotives previously rebuilt by NREC and TZV Gredelj for use by TSO in Saudi Arabia.
Estonia: Mipro has won a €16·5m contract to supply a traffic management system and signalling equipment for the 80 km Lääne-Harju lines running west from Tallinn by the end of 2021.
France: Colas Rail has won a €42m contract to build the foundations, lay track and install power supplies for the second tram line in Angers, while a consortium of Colas Projects, TPPL and Colas Centre-Ouest has won a €21m contract for road surface works.
Israel: ISR has awarded Rafael Advanced Defense Systems a US$8·2m contract to develop a Cyber Security Operations Centre. This is intended to provide improved monitoring and control capabilities, and better protection against attempts to penetrate and attack ISR's electronic systems.
Romania: SC Mari-Vila has been awarded a 47·9m lei contract funded from EU sources to build a 3·8 km extension of the Oradea tram network.
Taiwan: MiTAC Information Technology Corp is to equip TRA's South-Link line with Frauscher axle counters.
UAE: Etihad Rail has appointed Jacobs Engineering Group to provide engineering and design services for stages 2 and 3 of its expansion programme.
UK: Transport for London has appointed GB Railfreight to operate its on-track plant for five years from September with the potential for a three-year extension. GBRf said this would see the company diversify from its traditional 'hook and haul' activities to a more varied business model.
USA: Phoenix's Valley Metro Rail board has appointed Jacobs Engineering to design Phase II of the Northwest light rail extension, collaborating with the Kiewit-McCarthy joint venture appointed to build the line in September 2017.
Los Angeles County MTA has selected a joint venture of Frontier-Kemper and Tutor Perini for a $140m contract to build twin-bore tunnels for the Purple Line metro extension.