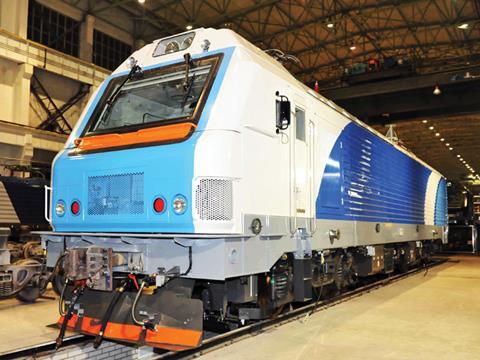 Australia: Thiess has selected a joint venture of Aecom and Aurecon Design to provide design services for the Moreton Bay Rail project.
Belarus: China National Electric Import & Export Corp beat four other international bidders for a contract to electrifiy the line from Maladzyechna to the Lithuanian border, with 85% of the US$90m cost to be met by loans.
France: A consortium of Colas Midi Méditerranée, Colas Rail, Bouygues TP and Soletanche Bachy has been awarded an €18·3m contract to build an extension of Marseille tram Line 2 from Canebière to Castellane.
Germany: Rhomberg Bahntechnik has won three contracts totalling €19·2m to supply electrical equipment for 107 km of the Nürnberg – Erfurt – Leipzig/Halle – Berlin corridor.
Hungary: NISZ has awarded Kapsch CarrierCom and infrastructure works partner MVM OVIT a €46m contract to install GSM-R on 900 km of the network by the end of 2015. Kapsch will maintain the equipment for three years.
Thales and local partner Dunántuli have won a €80m contract 85% financed by the EU to provide ETCS Level 1 and 2 for the 70 km Gyoma – Békéscsaba – Lkösháza route.
India: On November 22 Terratec delivered the last two of eight tunnel boring machines ordered in 2012 for Phase III of the Delhi metro.
Italy: Railway authority ARST has awarded a consortium of Alstom (€25m) and civils contractor Gemmo (€8m) a contract to supply signalling systems including Smartlock interlockings and Iconis controls for the 44 km Monserrato – Senorbì and 57·8 km Macomèr – Nuoro 950 mm gauge routes in Sardinia by 2015.
Libya: Ansaldo STS has returned €41m of the €71m advance payments made by Russian Railways' ZST business for a €202m subcontract to provide signalling for the 554 km Surt - Banghazi line. Force majeure clauses were activated when construction was stopped by the civil war, although Ansaldo STS says Libyan Railways intends 'to resume the work as soon as practicable.'
Mauritania: SNIM has awarded Metso and Ferrostaal a contract to build an automated iron ore wagon dumper at the port of Nouadhibou.
Poland: PKP PLK has signed an agreement running to 2016 for rail materials to be tested at 16 motorway authority laboratories.
PKP PLK has awarded PRK Kraków a 25·7m złoty contract to replace 46 km of track between Koniecpol and Częstochowa Stradom by the end of November 2014.
Saudi Arabia: Vossloh Fastening Systems has won a €30m contract to supply rail fastenings for the 444 km Haramain High Speed Rail project.
Singapore: Land Transport Authority has awarded a S$337m contract to Penta-Ocean Construction Co for the construction of Woodlands North station on the Thomson Line, and a S$189m contract to Sinohydro Corp for the construction of Napier station.
Switzerland: SBB has awarded an Alstom-led consortium a €9·25m contract to build the Hürlistein substation including 132 kV 16·7 Hz gas insulated switchgear on the Zürich – Winterthur line by 2015.
UK: Parsons Brinkerhoff has been awarded the design engineering contract for the Manchester – Stalybridge first phase of the Manchester – York electrification project.
USA: Wabtec is to supply positive train control equipment for Sound Transit's 130 km commuter route in Seattle. The $34m contract covers 16 locomotives and 18 driving cars.
Vietnam: A groundbreaking ceremony was held on November 21 for the construction of six bridges on the Hanoi – Ho Chi Minh City line. The 650bn dong project is being funded by Japan International Co-operation Agency and is due to be completed in 2016.