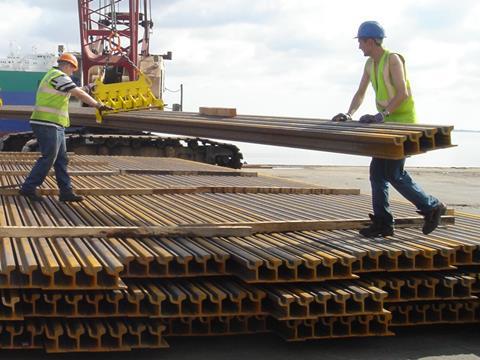 Australia: 4Tel is to supply signalling and communications for the Newcastle light rail project.
Brazil: Rumo has awarded Wabtec a US$5m contract to supply a train management and dispatching system to improve safety and efficiency at its yard serving the port of Santos.
Canada: Parsons is providing design, procurement and engineering advisory services for Ontario transport authority Metrolinx's Enhanced Train Control & Conventional Signalling project.
Denmark: København metro authority Metroselskabet has selected the TUNN3L joint venture of Hochtief Infrastructure and Vinci Construction Grands Projets to build 4·5 km of twin tunnels and five stations for the southern branch of Line M4, and a joint venture of Rhomberg Bahntechnik and Efacec Engenharia e Sistemas to supply track, third-rail power supply and Scada.
Philippines: A Japanese consortium led by Oriental Consultants Global is to provide consultancy services for the JICA-financed 37·6 km Malolos – Tutuban north–south commuter railway project in Manila.
Poland: PKP PLK has selected Egis Poland for a 18·7m złoty contract to plan the rehabilitation and electrification of the out-of-use Tarnowskie Góry – Zawiercie line to enable the launch of a passenger service to Katowice airport in 2022.
PKP PLK has awarded Schweerbau a 198m złoty contract for modernisation of the 27 km Drzeńsko – Kostrzyn double-track electrified line.
Torpol has been awarded a 451m złoty contract to upgrade rail facilities at Jworzno power station as part of a wider investment in cleaner coal technology.
A consortium of ZUE and Unibep has been awarded a 54m złoty contract for the construction of a tram and bus interchange in the Zawodzie district of Katowice.
Portugal: Infraestruturas de Portugal has awarded Fergrupo a €4∙14m contract to undertake track renewals on the 4∙3 km Valadares – Gaia section of the Lisboa – Porto main line, including the replacement of wooden sleepers with concrete twin-block sleepers and 54 kg/m rail with 60 kg/m.
Romania: Alstom has been awarded a €40m contract for signalling and electrification works as part of the Asocierea RailWorks consortium with Aktor and Arcada which is upgrading 22 km of the Ilteu – Gurasada route for 160 km/h operation. Alstom will supply its Atlas 200 ETCS Level 2 equipment and GSM-R.
Russia: On December 5 the Ministry of Transport of the Republic of Sakha (Yakutia) announced that an agreement had been reached to terminate a 2008 contract for Transstroy to build the Tommot – Nizhny Bestyakh line. A limited freight service on 439 km of the route was launched in 2014. A new tender with an estimated vale of 1·95bn roubles will be called to complete the project.
UK: A joint venture of Morgan Sindall and BeMo Tunnelling has been awarded a £20m contract to design and build a workshop at Acton for London Underground's Train Modification Unit. Baker­Hicks has undertaken design work.
Transport for London has awarded J Murphy & Sons a contract to provide step-free access and other improvements at Hanwell, Iver, Langley and Taplow stations to accommodate Elizabeth Line services.
Uruguay: Comsa has taken delivery of a VaiaCar road-rail crane, Zephir wagon mover, PDB 100 ballast regulator and Duomatic 08-32 tamping machine for the Piedra Sola – Salto Grande track renewal project.
USA: Massachusetts Bay Transportation Authority has approved a $1·08bn design and build contract for Boston's Green Line light rail extension. The winning bidder was the GLX Constructors joint venture led by Fluor and including Balfour Beatty Infrastructure, Herzog Contracting Group and The Middlesex Corp. The contract includes six options for other works which had been separated out to reduce cost.
Santa Clara Valley Transportation Authority has awarded WSP USA a contract to provide management services for Phase II of the BART extension to San Jose.