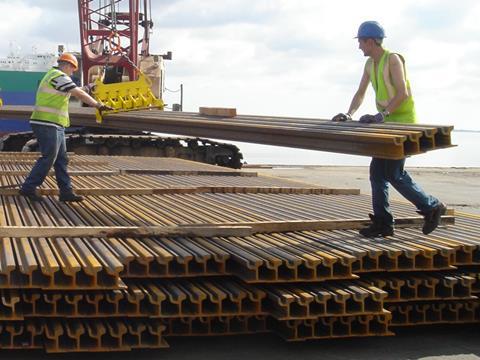 Argentina: ADIF has awarded contracts worth 523m pesos for the refurbishment of 23 stations on the Belgrano Sur commuter network in Buenos Aires. Work includes raising platform height to match the new DMUs supplied by CNR.
Australia: Australian Rail Track Corp has awarded Telstra a 10-year contract to provide telecoms services on the 8 500 km inter-state and Hunter Valley networks using the National Train Communications System, which is based on Telstra NextG and Iridium satellite links.
Leighton Contractors, Aurecon and Hyder Consulting are to undertake a A$481m project to remove four level crossings in Melbourne.
Canada: Metrolinx has awarded Alstom a €113m contract to provide an Iconis computer-based integrated train control system covering 452 route-km in the Greater Toronto and Hamilton Area (p41). Commissioning is scheduled for late 2018.
France: Société du Grand Paris has awarded the Linéov Group consortium of SNC-Lavalin, Algoé and Transamo a project management assistance contract for Paris metro Line 18.
Germany: Häfen & Güterverkehr Köln has awarded SPL Powerlines Germany a contract to install electrification as part of the doubling of 2·1 km of Vorgebirgsbahn Line 18 between Brühl and Badorf by 2017. Installation is to be done before track works are completed, with the overhead lines mounted on aluminium gantry portals which will be swung into position once the track is in place.
Strukton Systems is to supply customised microPOSS data loggers for the Diana remote monitoring and analysis platform developed by DB Netz to provide supplier-independent asset condition data.
India: Rvnlk has awarded Isolux Corsan three contracts for 563 track- km of electrification projects in Rajasthan, Telangana and Karnataka.
Poland: PNiUIK is to modernise the Skarysko-Kamienna – Zalesie Gorzyckie line for 17·9m zoty.
MPK Olsztyn has awarded Rafko a 3·5m zoty contract to supply three road-rail tramway maintenance vehicles, including one with a crane and one for catenary maintenance. Meanwhile, Corail is to supply tram sandbox filling equipment.
Riegler Riewe Architekten has won a competition to design an rail and bus interchange in Goleniów.
PKP PLK has awarded Skanska a contract to modernise the 23 km Oarów – Dwikozy route to permit 120 km/h operation.
Saudi Arabia: The Public Investment Fund has extended Italferr's 2013 contract to undertake design work for the Landbridge project.
Design and build contractor BACS has awarded L&T Construction's Railway Business Unit a 40-month contract worth US$161·4m for the construction of 62·86 km of ballastless double-track on Riyadh metro lines 1 and 2.
UK: Network Rail has awarded Amey a £3m contract to provide Train Protection & Warning System design and installation services for the Crossrail project.
USA: Rocla Concrete Tie announced a long-term sleeper supply agreement with Florida East Coast Railway and passenger rail project promoter All Aboard Florida on September 8 (p31). Construction of a concrete sleeper plant in Fort Pierce, Florida, is set get underway immediately, with production scheduled to begin in early 2016.