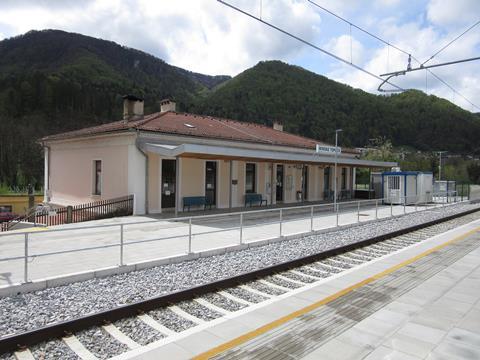 SLOVENIA: National infrastructure manager SŽ Infrastruktura has formally marked the completion of a five-year programme to modernise a 26·2 km section of the Maribor – Ljubljana main line between Zidani Most and Celje.
This route forms part of both the Baltic – Adriatic and Mediterranean TEN-T corridors. It has been upgraded to raise axleloads from 20 to 22·5 tonnes, allowing the use of more modern electric locomotives. Resignalling has lifted capacity on the line from 328 to 354 trains/day, boosting the annual throughput from 20·6 to 24·4 million tonnes.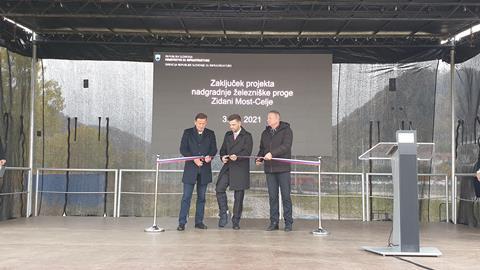 Underway since 2016 and largely complete in mid-2020, the work was divided into three sections: Zidani Most – Rimske Toplice, Rimske Toplice – Laško and Laško - Celje.
As part of the project, the stations of Celje, Laško and Rimske Toplice were rebuilt with modified platforms to improve accessibility for people with reduced mobility. Level crossings at all three stations and three intermediate crossings on the central section were closed. Road underpasses have been built at both Rimske Toplice and Marija Gradec, where a 123 m long road diversion along the Savinja River allowed the elimination of two crossings. Around 3 500 m of noise barriers have been erected along the railway corridor.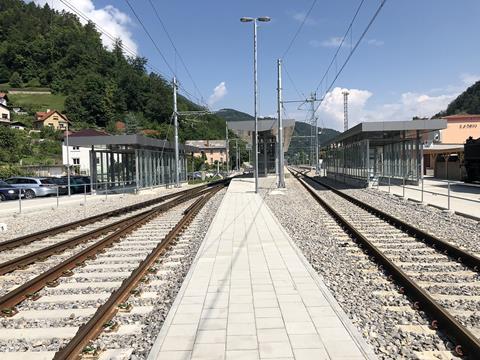 A ceremony to mark the completion of the project was held on November 3. Total cost of the programme is put at just under €230m, which is €50m below the initial estimates. Of this, €90·6m was provided in European co-financing through the Connecting Europe Facility.
Read more about Slovenian infrastructure improvements in the November 2020 issue of Railway Gazette International magazine.