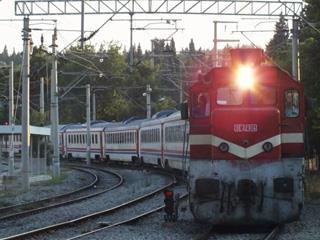 TURKEY: The Central Finance & Contracts Unit has awarded a €220m contract for modernisation of the 415 km line running from Irmak, east of Ankara, to the Black Sea port of Zonguldak.
A consortium of Yapi Merkezi and MÖN Insaat ve Ticaret will undertake infrastructure rehabilitation and track renewals, with the current alignment retained but track layouts optimised. Some stations which have been temporarily closed will be reopened.
ETCS Level 1 train control is to be installed, along with new telecoms and level crossing equipment.
Modernisation of the line is scheduled to be completed within 48 months. The project is being funded using a €145m loan signed with EIB in July 2011, and a €190m EU grant.