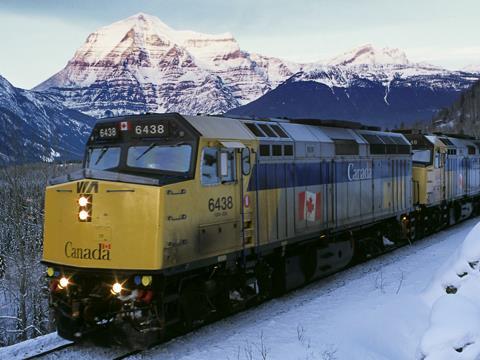 INNOTRANS: Canadian exhibitors are to be strongly represented at InnoTrans 2016, with their numbers having trebled over the past eight years. Companies attending will include software firm Giro, flooring specialist Baultar and components supplier Rail & Traction Canada.
Québec's provincial government, Ministry of Economy, Science & Innovation and the Québec Ground Transportation Cluster will be hosting a joint stand with 20 firms from the province.
'Attendance at InnoTrans 2016 is essential', according to Claude Trudelle, Director of the Québec government's office in München. 'The province of Québec and its companies are exhibiting in order to present the innovative capabilities and the expertise available in Québec to potential partners in Germany, Europe and the world'.
Speakers at the InnoTrans 2016 opening ceremony on September 20 will include Yves Desjardins-Siciliano, President & CEO of Canada's state-owned passenger operator VIA Rail, who will address subjects including rail's role in tackling climate change.