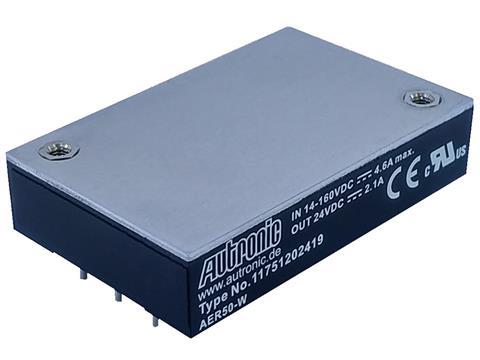 AUTRONIC: The Sachsenheim-based electronics specialist will use InnoTrans 2018 to introduce its next generation of high-performance, convection-cooled 50W DC/DC converters. The AER50-W series has been designed specifically for use in railway applications and is intended to cope with harsh environments.
With a compact quarter brick design, the small power supplies can be used in display equipment, customer information systems, radio modules or for switches and repeaters. Additionally, their UL/cUL60950 certification means they can be used for a wider range of industrial and telecoms applications.
The electrically isolated power supplies are available with a nominal input range of 24 V to 110 V DC, including a tolerance of +/-40%. The compact modules meet railway standard EN 50155 and EMC standard EN 50121-3-2.