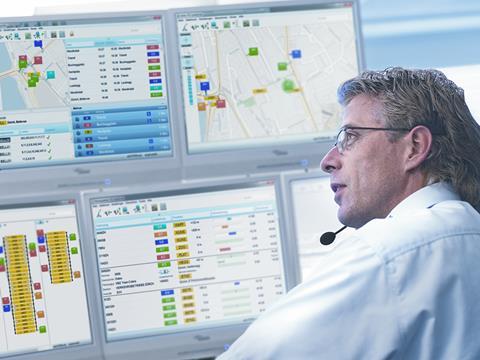 TRAPEZE: The latest developments in real-time passenger information, smartphone ticketing, on-board computers, vehicle tracking, integrated crew and vehicle planning and public transport business intelligence tools will be highlighted by Swiss company Trapeze.
ComfoAccess is a check-in/be-out ticketing system for smartphone users. Before starting a trip they check-in to the app, and ComfoAccess automatically recognises the end of the journey and charges the appropriate fare.
A new travel assistance application is deigned to help visually impaired passengers use urban transport services, guiding them to the correct vehicle and the right door, and providing information about the stops and connections and letting passengers request a stop.
The new PitStop product series enables fleet operators to monitor the condition of their vehicles and efficiently control maintenance resources. It combines the SmartTEAM enterprise asset management system, SmartMonitor vehicle status monitoring system and SmartParking depot management system.