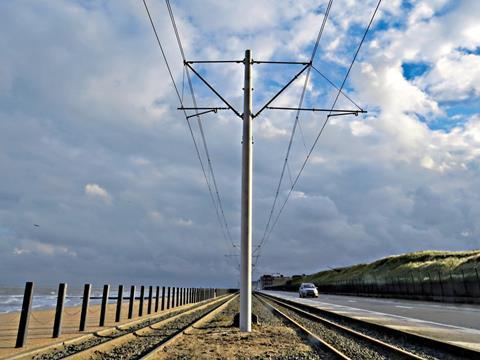 POWERLINES: 'InnoTrans is the highlight for our industry and a unique opportunity to meet customers and business partners in person in an incomparable surrounding', says Gerhard Ehringer, CEO of railway and urban rail electrification system supplier Powerlines.
At InnoTrans 2018 the company will be presenting its entire portfolio, which runs from consulting services and engineering, product development and distribution services through to infrastructure installation and maintenance provision.
On show will be a glass-reinforced plastic electrification mast of the type which is being tested on the Belgian coastal tramway and the Karlsruhe light rail network, and also third rail electrification equipment designed for use on underground metro lines.