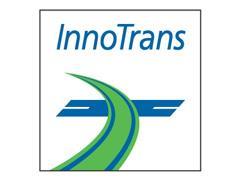 INNOTRANS: More than 1000 leading representatives of the international rail industry are expected at the Palais am Funkturm for the official opening of InnoTrans 2012 on September 18, including Siim Kallas, Vice-President of the European Commission, and Dr Peter Ramsauer, German Federal Minister of Transport.
Kallas and Ramsauer will also take part in a panel discussion with Jürgen Fenske from VDV, Deutsche Bahn CEO Dr Rüdiger Grube, Henri Poupart-Lafarge of Alstom, André Navarri of Bombardier and Dr Hans-Jörg Grundmann, CEO of the Rail Systems Division at Siemens.
UNIFE World Rail Market Study
The latest World Rail Market Study, published by UNIFE in co-operation with Roland Berger, will be launched at InnoTrans.
The largest of its kind, the study is based on a survey of the 50 most significant rail markets worldwide and provides an overview of the global rail industry including potential market volumes.
Further information is available at www.innotrans.de and www.unife.org.
Public Transport sector grows
Since 2010 the number of exhibition halls representing Public Transport has doubled from three to six. A strong international presence is expected, covering a wide range of products including passenger safety and information, communication technology, data management, ticketing systems and traffic management.
Several public transport operators will also be taking part in the trade fair this year.
The International Design Forum, part of the Public Transport & Interiors Hall Forum in Hall 6.1, will be held on September 19 from 13.00 to 18.00. With a theme of Spot on Materials it will feature a panel discussion, portfolio shows and two lectures, including one by Nicola Stattmann who will illustrate the potential of the creative use of materials. An exhibition displaying innovative materials and their utilisation will accompany the programme.
Combined displays
The number of combined national and regional displays is also on the increase. This year there will be a total of 37 combined displays from 22 countries including Brazil, Australia, Taiwan and South Korea, as well as newcomers Hungary and the USA.
InnoTrans 2012 will provide a concentrated yet comprehensive overview of the international market for rail technology products.