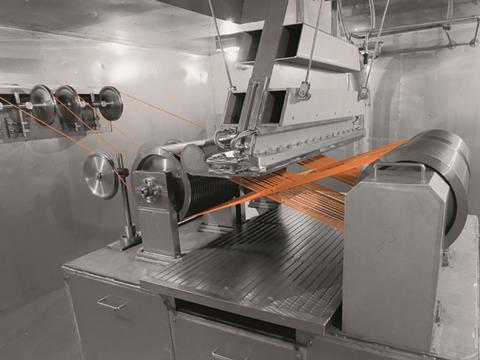 LAPP GROUP: First time InnoTrans exhibitor Lapp Group will be presenting its range of rolling stock cables, and highlighting the logistics concepts and network of worldwide storage facilities which enables the German company to reduce the delivery time for standard products from several weeks to less than 24 h.
Lapp says that unlike some of its competitors, it can supply cables in small volumes starting from as little as 100 m. Longer cable lengths can be cut according to a customer's request, saving on storage costs with tailored cable lengths.
Lapp has recently entered the European rail market where it sees 'a major opportunity' according to Thorsten Grünberg, who was appointed Market Manager for the sector earlier this year. However the company is not new to rail, with its factory at Seongnam in South Korea supplying cables to Hyundai Rotem for KTX high speed trainsets.