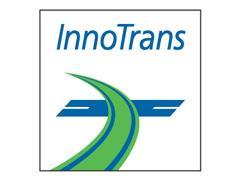 ROBEL: At this year's InnoTrans, Robel will introduce its 34.02 clipping machine with a petrol engine and Fastclip and e–clip fastening modules.
The clipping machine can be used universally, according to the company, and it is designed to be transported more easily, be simpler to operate and offer enhanced ergonomic qualities.
The 34.02 clipping machine consists of three basic components: a work module, transverse travelling gear and powerpack. Offering a total weight of between 60 kg and 80 kg, the 34.02 provides a weight saving of at least 60 kg compared to previous designs.
The 34.02's standard adaptor for work with Pandrol's Fastclip and e-clip will be shown in Berlin, but adaptors for FCX and FE fastenings are also being prepared. A Honda GX200petrol powerpack with an air-cooled four-stroke engine rated at 4·1 kW at 3 600 rev/min will be used for the display clipping machine, but an electric unit with a 400 V 50 Hz motor is also available.
The operator can also switch between a combustion engine and an electric motor to allow working in a sensitive environment, such as a residential area or tunnel