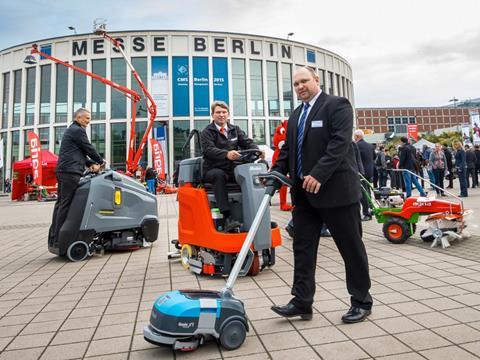 GERMANY: InnoTrans organiser Messe Berlin is to hold a railway cleaning networking event in Berlin on September 21 as part of its Cleaning, Management, Services 2017 trade fair.
The Mobility Cleaning Circle event will include a business lunch providing an opportunity for representatives from the rail industry to make initial contacts with leading participants in the cleaning sector. Attendees will then join a guided tour of the CMS2017 exhibition to see the latest cleaning machines, equipment and disinfectant products.
Announcing the Mobility Cleaning Circle event, Messe Berlin said cleanliness and hygiene were increasingly important competitive factors for rail operators, with passengers demanding clean trains and well-maintained stations as well as punctuality.