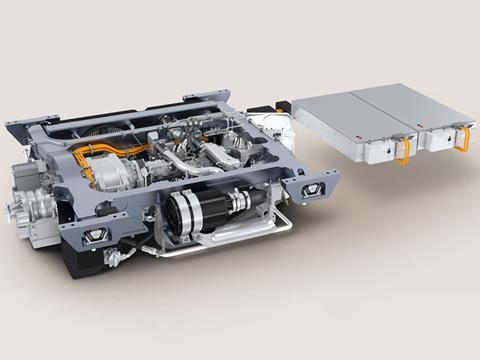 INNOTRANS: MTU unveiled its next generation hybrid PowerPack on September 21 at InnoTrans 2016. Conventional diesel power packs are complemented by one or several 30·6 kWh Li-ion MTU EnergyPack batteries each weighing 350 kg. According to MTU, they offer fuel savings of up to 25%, a useful battery life of around eight years and an increased traction performance.
PowerPacks equipped with the EnergyPack can be used for new diesel or diesel- electric rolling stock, as well as for refurbished vehicles. A prototype has undergone 15 000 km of tests.
MTU has supplied its 1 000th PowerPack to Alstom. It is remanufacturing 400 ageing PowerPacks for Transdev Germany's fleet of more than 1 100 units.