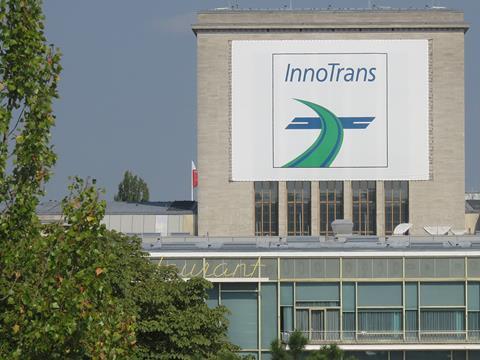 EUROPE: Dutch national passenger operator NS is to run a one-off fast inter-city service from Amsterdam to Berlin on September 17, to demonstrate how journey times between the cities could be reduced.
The train will take passengers including NS CEO Roger van Boxtel to the German capital ahead of the opening of the InnoTrans 2018 trade fair the following day.
It is scheduled to leave Amsterdam Centraal at 09.27 and run non-stop to Bad Bentheim, continuing across Germany as a regular inter-city service. Missing out the intermediate Dutch stations is expected to reduces the usual 6 h 20 min journey time to Berlin by 27 min.
NS said it hoped an accelerated service to Berlin could join the fast services which now operate to London, Paris, Brussels and Frankfurt. NS is seeking to acquire 12 multi-system locomotives able to operate in Germany, which would produce a further saving by eliminating the locomotive change at Bad Bentheim.