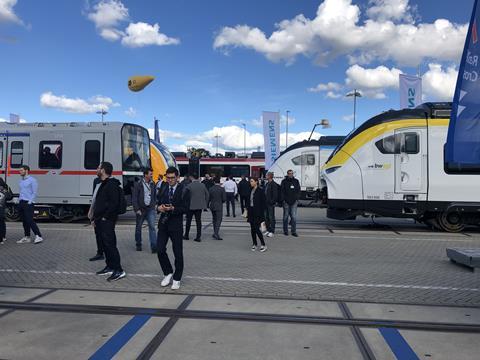 INNOTRANS: People seeking rail careers will be able to pitch themselves to potential employers at the Eurailpress Career Boost digital event on September 26 2023.
The digital event follows a successful premiere during InnoTrans 2022 in Berlin.
Five candidates in each of five categories will present 90 sec pitches livestreamed through the InnoTrans Plus web platform. Companies will then be able to speak to the candidates in 15 min slots to find out whether they could be a good match.
Pitches will be English, with a maximum of 25 applicants.
Eurailpress and Railway Gazette Group are part of the DVV Media Group.