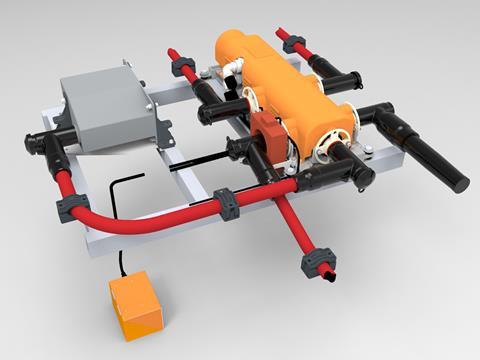 TE CONNECTIVITY: A next-generation modular roofline assembly incorporating all of the equipment needed to transmit power from the pantograph to a vehicle's traction transformer will be launched by TE Connectivity at InnoTrans 2016. A prototype module will be displayed at Stand 210 in Hall 12.
The lightweight and aerodynamic module includes the surge arrestors, circuit breakers, power cables, insulated bushings and metering transformers. The modular approach is intended to enable rolling stock manufacturers to use a single design for all operating environments, including double-deck stock which requires a low profile and for trains operating in humid, polluted or low-pressure conditions.
TE will also be highlighting its trackside, power, signalling and cable identification products at InnoTrans.