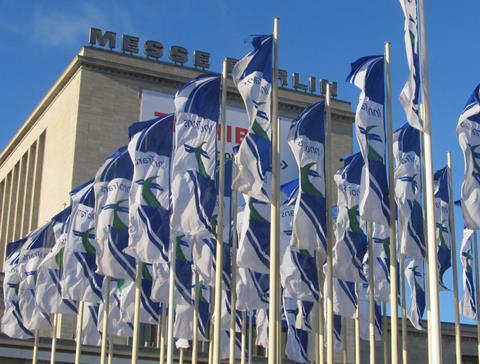 CPC TRACKING: Among a range of monitoring and tracking technologies being promoted at InnoTrans by Danish firm CPC Tracking is a safety support package for use while infrastructure works are underway on or around an operational railway.
The cloud-based system provides project managers and safety officers with a complete overview of both machines and personnel, accessible from an office or using a tablet computer in the field.
The position of all machinery and equipment is identified using GPS, while staff on site are required to indicate their presence using buttons or login stations. Working areas and exclusion zones can be marked manually on a map display and enforced using geofence technologies. Fixed and mobile sensors are used to detect and warn of passing trains, automatically restricting the work areas where necessary.
The system includes a documentation function which holds the operating licences and safety certificates for both the plant and personnel, allowing these to be checked in real time. All logins and logouts are time-stamped, allowing the production of daily reports and longer-term data records of both machine use and staff deployment.