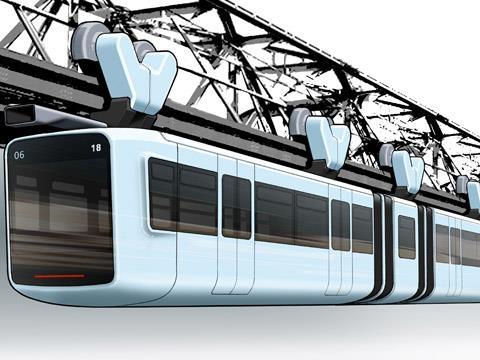 PROSE: InnoTrans 2016 will see the unveiling of Prose's BrakePASS system for the automation of brake tests and the storage of associated documentation.
BrakePASS comprises a test head which is fitted on the coupling of the brake pipe at the rear of a train, and a smartphone app which displays the result of the brake test and promptly transmits the data to a central database.
Using BrakePASS the results of tests with locomotive-hauled trains of various compositions can be automatically documented.
Prose will also be showing the bogie it developed for the new Generation 15 cars which Vossloh Kiepe is supplying for the suspension monorail in Wuppertal. The new Schwebebahn trains are designed to offer quieter running and faster acceleration than the previous generation of cars, with three-phase motors and regenerative braking.