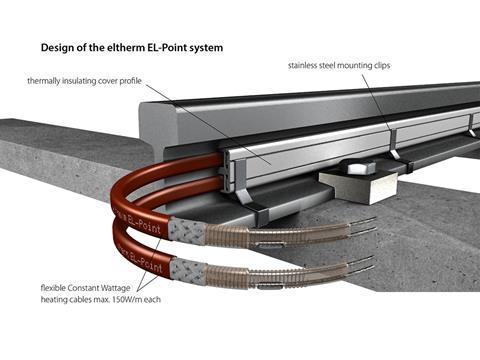 ELTHERM: Visitors will be able to test their skills installing different rail and point heating systems on length of track which will form part of Eltherm's stand at InnoTrans 2016.
This is intended to demonstrate the flexibility and ease of handling of EL-Rail and EL-Point, and thus how much time and effort can be saved during installation.
Eltherm has individually adapted cover profiles available for installation on different rail and point geometries, or for bypassing obstructions on switchblades and stock rails.