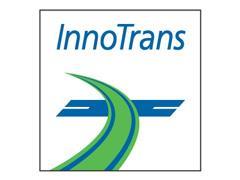 RESEARCH: A number of leading railway academic institutions will be exhibiting at InnoTrans, updating visitors in the latest in research & development across a range of technical disciplines.
Among the high profile attendees are the China Academy of Railway Sciences, Japan's Railway Technical Research Institute and Birmingham Centre for Railway Research & Education in the UK. The Technical University of Berlin will also be present to highlight its ongoing research projects, including an automated monitoring device to check the condition of freight wagons.
Germany's air and space research agency DLR will be presenting a full-size mock-up of a double-deck rail vehicle to showcase the use of alternative materials and construction techniques, whilst nine different faculties from the Fraunhofer Institute will also attend the show.
Nord-Pas-de-Calais' embryonic Railenium academy meanwhile forms part of the northern France pavilion.