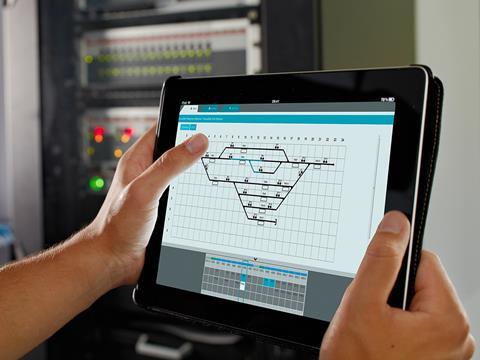 FRAUSCHER: InnoTrans 2016 will mark the world premiere of the Frauscher Tracking Solution, which integrates Frauscher's optic fibre Distributed Acoustic Sensing with wheel detection and train tracking technologies.
This 'opens up a wide range of applications with the capability to track trains, monitor asset condition, secure infrastructure and protect personnel in real time using one single solution', according to Chief Executive Michael Thiel. 'Integrating Distributed Acoustic Sensing with well-proven railway technologies such as axle counters or wheel detection systems significantly improves the way trains are tracked unlike any other existing technology and will lead to a revolution in railway operation.'
Also on show will be the new Frauscher Alarming & Maintenance System, which enables all Frauscher axle counter components to monitored at a glance, with diagnostic information to enable detailed planning of maintenance tasks.