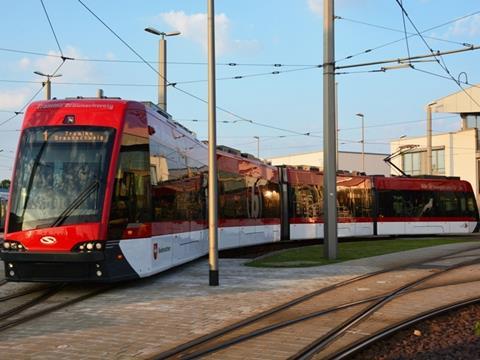 SOLARIS: Polish bus, trolleybus and tram manufacturer Solaris Bus & Coach will be displaying its latest low-floor tram at InnoTrans.
This is the Tramino Braunschweig, the first of which was delivered to the Germany city on July 18. The four-section unidirectional vehicles are 36 m long with capacity for 201 passengers, including 77 seated, and will run on the network's unusual 1 100 mm gauge.
Visitors to the Solaris stand will also be able to find out more about the company's trams in other cities. These include the Tramino Jena, the first of which was presented to the city in November, and Tramino Poznań. Solaris will also be on hand to give information on the trams that are on order for the planned line in Olsztyn.