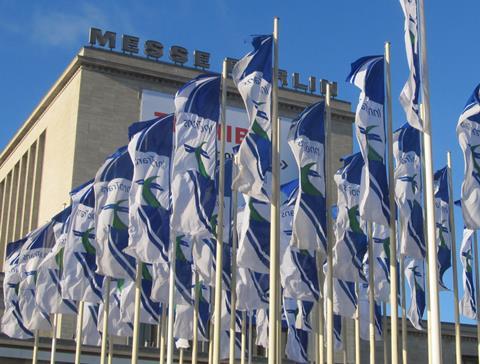 INNOTRANS: Part of the dedicated vehicle interiors section of InnoTrans 2018 will be devoted to Travel Catering and Comfort Services.
More than half of the specialist exhibitors in Hall 1.1 will be from outside Germany, with five companies exhibiting for the first time. 'We want to use InnoTrans to present a full range of services to the main caterers in the railway sector', explains Mario Lopez, General Manager of Italcarrelli which will be showing on-board trolley made with innovative materials and with a built-in easily removable espresso machine powered by a lithium battery.
New this year is the Onboard Hospitality Forum which is to be held in the CityCube building on September 19. Attendees will be able to find out about market data and innovations in on-board catering, with speakers including Simon Pont, CEO of ECR Retail Systems; Claire Ansley, Customer Experience director at Virgin Trains East Coast, and Manoj Pridhanani, Creative Manager for Kaelis, as well as representatives of Eurostar and Deutsche Bahn.