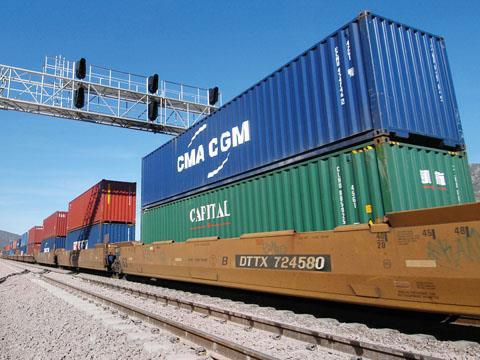 INNOTRANS: The number of US exhibitors at InnoTrans 2012 was more than doubled that of InnoTrans 2008 and will be even larger at the InnoTrans 2014, which is to be held place at Berlin ExpoCenter City on September 23-26.
The Railway Engineering Maintenance Suppliers Association, Railway Supply Institute, Railway Systems Suppliers Inc and American Railway Engineering & Maintenance-of-Way Association will be hosting their displays at a USA Pavilion which is being organised by REMSA.
Senior executives from the four industry organisations will be holding a joint conference about the latest developments and the outlook for the US rail industry.
'Based on REMSA's experience at InnoTrans 2012 we have doubled the size of the USA Pavilion', says REMSA Executive Director David Soule. 'We have invited RSI and RSSI to join us so that the pavilion will have representation from all aspects of the North American railway supply community. AREMA, the US association responsible for developing railway engineering standards, will also be represented. We are thrilled to have the four railway associations together in Europe for the first time.'
AREMA Chief Executive Charles Emely said 'international development is a critical part of our future, and InnoTrans helps to provide that visibility.'
According to RSSI Executive Director Michael A Drudy the roll-out of Positive Train Control is bringing 'unprecedented' technological advances in the North American signal and communications sector, and thus PTC products and services will be of particular interest.
RSI President Thomas D Simpson described the organisation's strategy of supporting the expansion of US manufacturers into the international market in the September 2013 issue of Railway Gazette International.