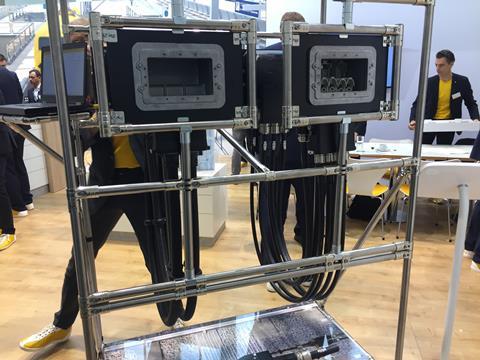 INNOTRANS: 'We are seeing a greater focus on energy efficiency and digitalisation', reported Ralf Klein, Managing Director of Harting Technology Group, talking to Railway Gazette International in Berlin.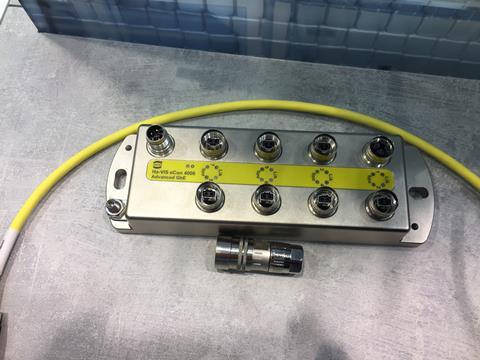 Outlining the company's latest connector developments for the rail sector, he emphasised that 'weight reduction is a key driver in all of our products, but particularly in transport. Every kilogram saved improves the CO2 footprint of the vehicle'.
Weight-saving initiatives include the Han HPR Single Pole high-current connectors, which can be used with lightweight TrainPowerLine housings for supplying power to underfloor equipment, or with the VarioShell housings for inter-car jumpers.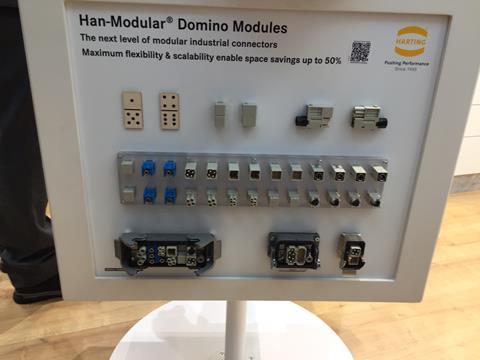 Recognising a growing demand for more compact onboard equipment to save both space and weight, Harting has developed an enhanced range of Han-Modular Domino Modules. These can reduce the installation space by up to 50% integrating previously separate types of transmission in a single module slot. Domino modules can be combined with Han HPR Compact housings, offering a 25% weight saving compared to a standard HPR connector.
Increased digitalisation and the use of more onboard sensors, allied to sophisticated passenger information systems, is driving demand for higher data flows in and between vehicles. Harting has been developing its Single Pair Ethernet connectivity for data communication in trains; the company estimates that switching from eight-core Ethernet cable to SPE can deliver a saving of 1·6 kg per 100 m of cable. The technology can be used with standard M12 T1 connectors or SPE interfaces to maintain reliable transmission rates of up to 10 Gbit/s.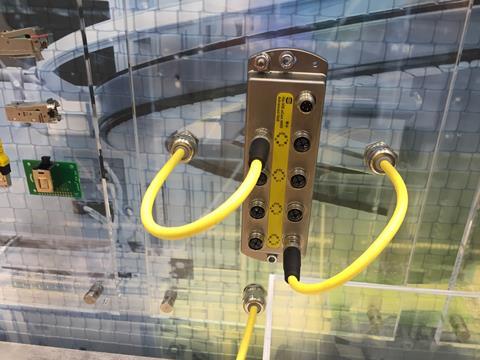 Norbert Gemmeke, head of the Harting Electric business unit, added that the group was looking to offer an 'extended portfolio of applications' through a strategic partnership with Studer Cables. The company is a leading supplier of cabling for rolling stock applications, and has been working on a range of new insulation compounds offering weight savings of up to 10%.