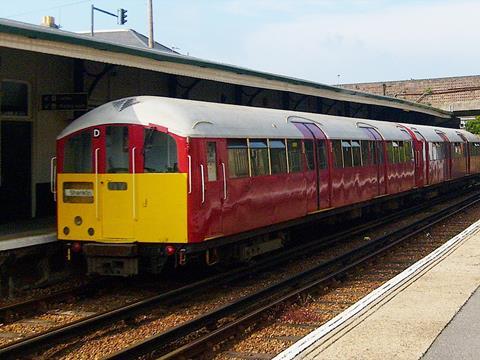 UK: Next month Isle of Wight Council is due to consider a report into the future of the Ryde – Shanklin railway which has been prepared by former GNER Chief Executive Christopher Garnett following meetings with stakeholders.
The 13·7 km Island Line is currently operated as part of the much larger South Western franchise, and has annual costs of £4m and income of £1m. The infrastructure requires significant investment, and restricted clearances mean the route is currently operated with ex-London Underground rolling stock dating from 1938.
All stakeholders wish to retain rail services, and future options for the line would appear to be continuing on the present basis or conversion to light rail. 'It seems that we are all in general agreement', said council leader Jonathan Bacon. 'Island Line must remain, and that it might benefit from local management, which will provide better local opportunities for promotion and control, to enable the line to flourish and support the local economy.'
Acquiring ex-LU stock which is expected to become available in the late 2020s would not reduce operating costs or improve services, and so Garnett proposes conversion to light rail. Ex-Midland Metro T69 trams have been offered at a 'very reasonable' price, while drive-on-sight operation would remove the cost of signalling.
The track layout could be rationalised, with a passing loop installed to enable the currently uneven 20/40 min headways to be replaced by a regular 15 min service. One of the two tracks between Smallbrook Junction and Ryde St John's would be transferred to the preserved Isle of Wight Steam Railway, which in return would agree to receive all engineering materials for both lines, enabling the current Sandown depot to be redeveloped. Tampers and other plant could also be shared.
DfT has asked bidders for the replacement South Western franchise to prepare plans for establishing Island Line into as a stand-alone business, but some stakeholders including the council believe the larger franchise provides a degree of security. Garnett questions this assumption, and suggests a light rail route could be operated more effectively outside a franchise let by DfT.
However, he emphasises that the line must remain part of the National Rail network for ticketing and timetabling. It should also be subject to the same regulations on closure as any other line, and DfT should ensure that there is an operator of last resort if required.