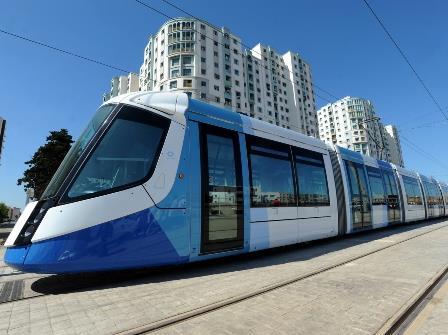 ALGERIA: A joint venture company to operate and maintain tram lines in Algeria has been formed by the RATP Dev subsidiary of Paris transport operator RATP (49%) and local organisations Entreprise du Métro d'Alger (30%) and Etablissement Public de Transport Urbain et Suburbain d'Alger (21%).
The joint venture will operate and maintain the lines which are under construction in Oran and Constantine for opening in 2013.
It will also operate the Alger tramway, although it will not be responsible for maintenance of that line. The first section opened last year, and phase two is scheduled to open on June 15.
RATP Dev subsidiary RATP El Djazair is responsible for operating Alger metro line 1, which opened on November 1 2011.
Tram projects in Algeria
City
Length, km
Stops
Opening date
Alger phase 1
7·2
14
May 8 2011
Alger phase 2
9
16
June 15 2012
Alger phase 3
7
8
2013
Oran
19
32
2013
Constantine
8
10
2013
Studies are underway for possible tram projects in Sidi Bel Abbès, Ouargla, Batna, Sétif and Annaba.