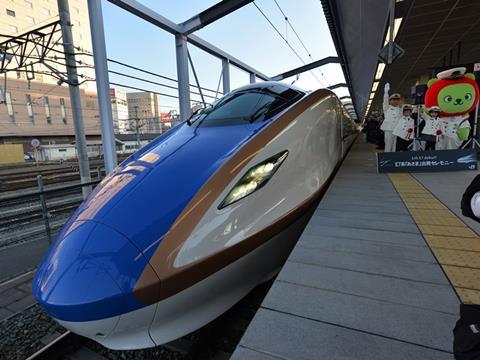 JAPAN: East Japan Railway is to offer its Suica smart ticketing and contactless payment system on Apple Pay from October, having redesigned Suica for iPhone7 and Apple Watch Series 2 devices.
Users can add their Suica card or season ticket to their device, keeping all their credit and pre-paid cards in one place. Users complete transactions by placing the device near contactless readers at stations in the same way as a Suica card.
JR East CEO Tetsuro Tomita said that making Suica available on Apple Pay would improve customer convenience while maintaining high levels of security. Should the iPhone or Apple Watch be mislaid or stolen, the device can be quickly put in 'lost' mode, using the Find My iPhone service to suspend Apple Pay.
Actual card numbers are not stored on the device or on Apple servers. Instead, an encrypted unique device account number is assigned and stored in the secure area.
Launched in 2001, Suica is currently accepted at 4 789 stations in Japan, and can also be used for bus travel and retail transactions.