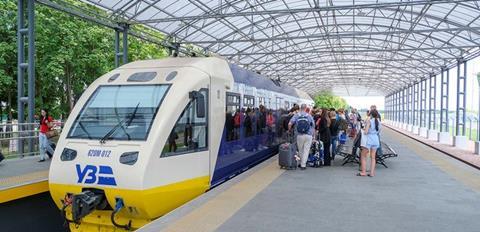 JSC "Ukrainian Railways" announces the open selection of candidates for the position of the CEO. Boyden Global Executive Search is selected to be a trusted partner for this selection process providing support, guiding through each stage of the open selection and consulting on the required documents.
Ukrainian Railways is a state-owned enterprise of rail transport in Ukraine, that controls the vast majority of railroad transportation in the country. It possesses a combined total track length of over 19 000 km, making it the 14th largest in the world. Ukrainian Railways is also the world's 6th largest rail passenger transporter and the world's 7th largest freight transporter.
Please review detailed information about the open selection on the official company web site
https://www.uz.gov.ua/en/press_center/up_to_date_topic/512550/
Applications for the participation in the open selection will be accepted to 5:00 pm on March 23, 2020 (Kyiv time) via e-mail uz.ceo@boyden.com
In case of additional questions please approach Boyden Ukraine via email yulia.seredenko@boyden.com
Boyden is a premier executive search and leadership consulting firm with 65 offices in 40 countries and Global HQ in New York, US. Founded in 1946, Boyden is the very first executive search firm that has set the industry standards connecting great companies with great leaders, so that together they can achieve exceptional results.