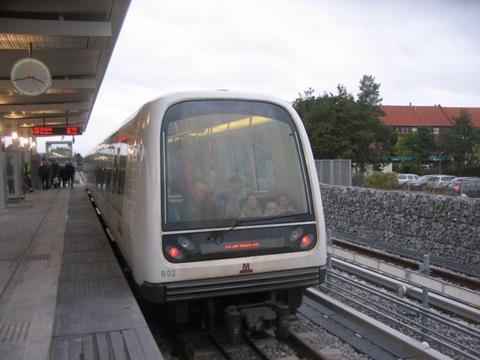 DENMARK: The government and København city council have reached agreement to build two branches of the Cityringen metro line, to Sydhavn and Nordhavn. The circular Cityringen automated metro line is now under construction for opening in 2018.
The southern branch to Sydhavn would leave the Cityringen at København H and would have five stations. Fisketorvet, Frederiksholmsløbet, Slusen and Mozarts Plads would be underground, with the terminus at Ny Ellebjerg providing interchange with the S-Bane suburban network. This is expected to increase ridership on the metro by 43 000 passengers/day when it opens in 2023.
The northern branch would leave the Cityringen route north of Østerport and run to Nordhavn and Orientkaj.
Financing for the DKr8·6bn Sydhavn branch is to come from developer By & Havn, with København city council taking a 40% stake. Both agreements now need parliamentary approval.