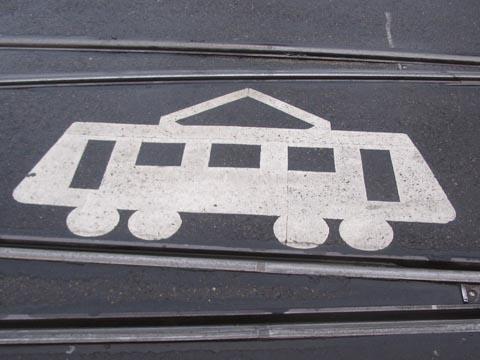 TAIWAN: Bids are due by November 8 for a turnkey contract to construct and equip the first stage of Kaohsiung's long-planned circular light rail line, which is now to be built as a catenary-free project.
Authorised by the national government last year, the line was to be implemented as a BOT concession, but the city government's Mass Transit Bureau subsequently decided to manage the work directly.
With a total length of 22·1 km and 36 stops, the circular route will largely follow the alignment of an existing Taiwan Railway Administration freight branch, serving redevelopment areas around the city centre, including the city library, the exhibition and convention centre and a new cruise terminal which is due to be completed in 2014. Interchange will be provided with TRA's local rail services at three stations, and there will be three connections with the city's Red and Orange metro lines.
CECI Engineering Consultants was selected in January to assist with basic design and the preparation of tender documents, leading to pre-tendering meetings with potential bidders in June and public consultation in July. The turnkey tender covers detailed design, civil works, track, power supplies and vehicles. The city government has already pushed ahead with land acquisition and hopes to start preliminary work before the end of this year.
Phase I covers 8·7 km of double track on the southern and western sides of the circular route, following TRA's Lin Gang East and West freight lines, plus the depot on a former freight yard site southeast of the city centre. This stage is now expected to be completed in 2015. Phase II will be co-ordinated with the Kaohsiung Railway Underground project to put the TRA cross-city line and main station in tunnel, and will therefore not be ready until December 2019.
The 1 435 mm gauge line will largely run at grade on a segregated alignment, worked by 100% low-floor cars of either 2 400 mm or 2 650 mm width, offering level boarding at stops with a platform height not exceeding 400 mm. Powered at 750 V DC using catenary-free technology, the LRVs must have a top speed of at least 70 km/h.
Operating between 06.00 and 23.00 each day, the line will initially have a minimum service interval of 15 min, with headways falling to 7½ min at peak times, and 6 min following the completion of Phase II. Ridership is predicted to reach 87 000 passengers per day in 2021.
Current cost of the Circle Line project is put at NT$16·5bn. Of this the central government will contribute NT$6·5bn and the city will fund the rest.
Read more about Kaohsiung's light rail plans in the June 2011 issue of Metro Report International, available to subscribers in our digital archive.