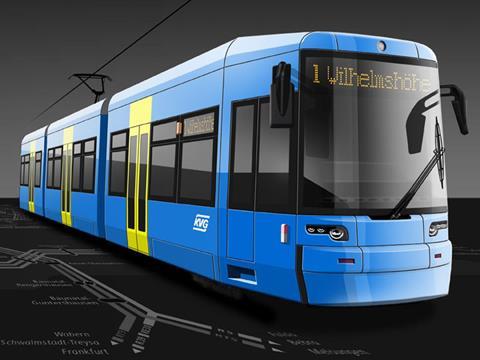 GERMANY: Bombardier Transportation announced an order to supply Kassel transport authority KVG with a further 18 Flexity Classic trams in consortium with electrical equipment partner Vossloh Kiepe on February 3. Bombardier's share of the €45m contract is worth €30m, and there is an option for a further six vehicles.

The three-section trams will be 30 m long and 2 400 mm wide. They will be 70% low-floor, with space for 176 passengers and two multi-purpose areas for wheelchairs, prams and bicycles. They will be meet regulations for use in tunnels, and also for operation under EBO basic railway rules on the Lossetal route.

KVG already has 32 Bombardier trams supplied in 1999-2003, and delivery of the latest batch from Bautzen between November 2011 and February 2013 will allow the withdrawal of older high-floor Duewag cars.