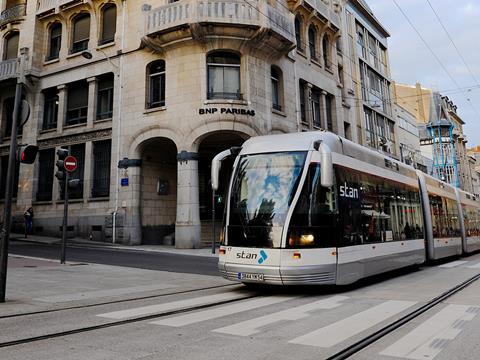 FRANCE: The greater Nancy metropolitan council has selected Keolis as the winner of a contract to operate its Star urban transport network for six years from January 1 2019.
Keolis said the contract covering bus, electric shuttle, transport on demand, transport for passengers with reduced mobility and park-and-ride facilities across 20 communes with a population of 250 000 would generate a cumulative turnover of €346·8m.
There will be services to all communes until 00.30 at night, 'robust' services during school holidays and night buses on Thursdays, Fridays and Saturdays.
The contract period covers the major project to replace the existing rubber-tyred guided trolleybuses with conventional steel-wheeled trams. Keolis will provide replacement bus services during construction works, then operate the new tramway from 2023.