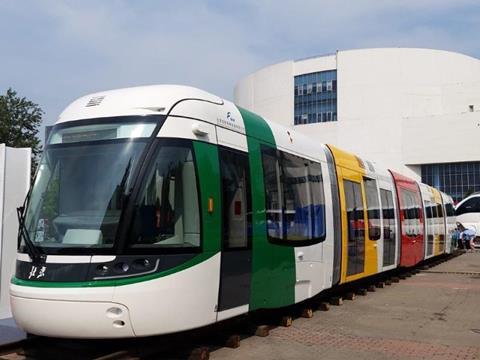 CHINA: Škoda Electric and Beijing Subway Rolling Stock Equipment Co unveiled a tram for the Chinese market at the UrTran2015 trade fair in Beijing.
The 100% low-floor five-section tram was assembled at BSR's factory in Beijing. It is equipped with onboard batteries to enable catenary-free operation, making it the second such tram developed by Škoda. Last year the Turkish city of Konya ordered 12 trams capable of catenary-free operation from Škoda Transportation.
In 2014 CSR Qingdao Sifang unveiled a prototype 15T ForCity tram made under licence from Škoda Transportation, also designed for the Chinese market.